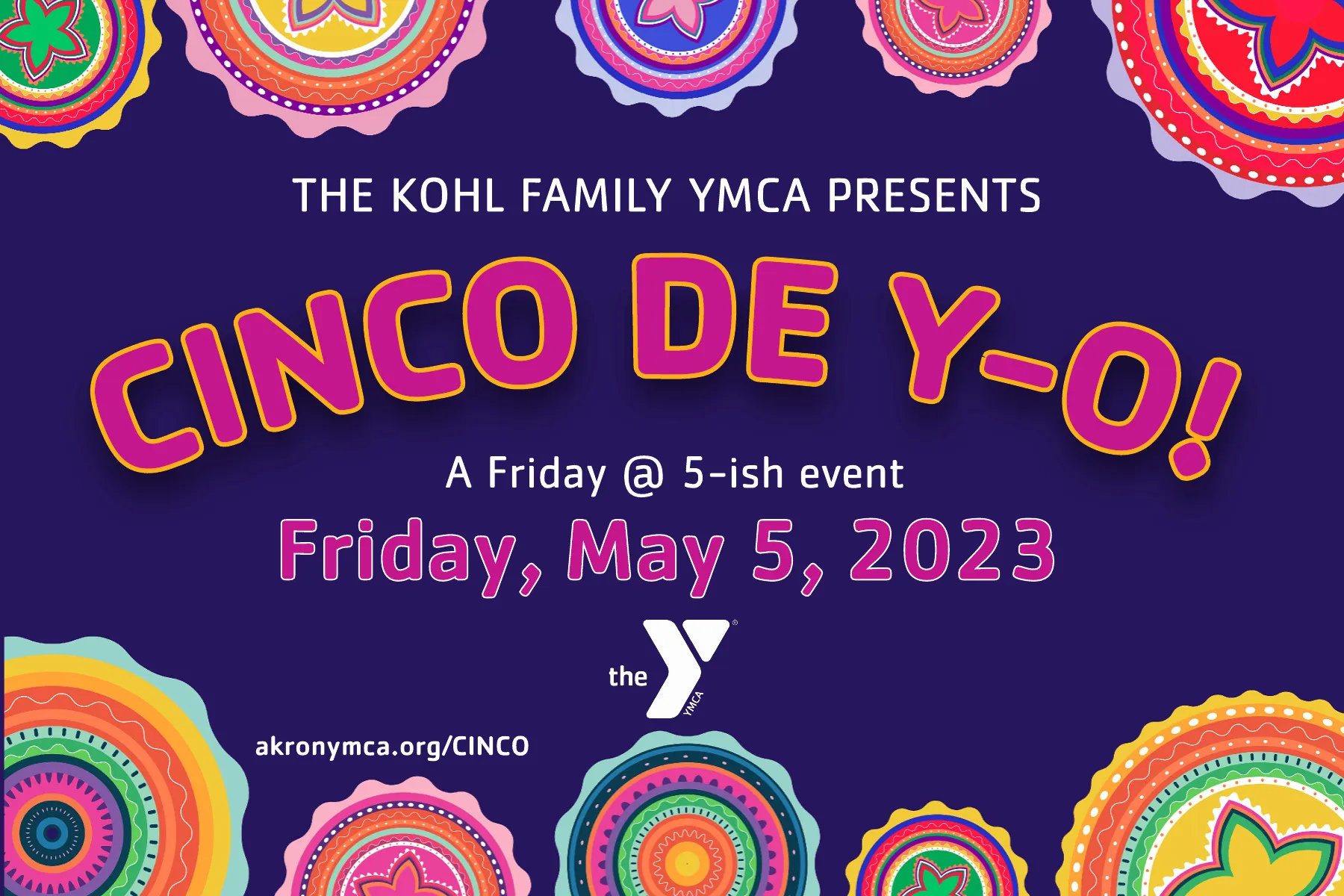 It's time to get ready for Kohl Family YMCA's annual fundraising event: Friday@5-ish. This year we're going with a bit of Mexican flair for CINCO de Y-O on Friday May 5, 2023 at The Trailhead at Cascade Lofts in downtown Akron.

The event is totally casual.  Come as you are, but come ready to support a good cause by playing games and bidding on amazing auction items to raise funds to support Y-Strong. Y-Strong is our partnership program with the Summit County courts, focused on supporting those battling substance issues by offering them an outlet to work on their own health and the health of their families. Net proceeds from the event support this important program.
We are thankful to the following judges for their leadership and support with this important program for Summit County and the Akron Area YMCA.
Judge Joy Malek Oldfield from Turning Point Court
Judge Linda Teodosio  from Summit County Juvenile Court
Judge Susan Baker Ross from Valor Court
Judge Jon Oldham from Akron Recovery Court
Judge Alison Breaux from Hope Court
Judge Katarina Cook from Family Reunification Court
IBH Addiction Recovery
In order to celebrate respectfully, please leave the serapes, sombreros, fake mustaches, or any other "Mexican-inspired costume" at home.