CLEAN. WELCOMING. TOGETHER. 
At the Akron Area YMCA, we are here for you. Our impeccably clean facilities are open and ready to help you meet your goals and find community--whatever that looks like for you. 
COVID-19 Information
Find out what we're doing, what's available and how you can safely get back to your routine...and life.
Good People know Good People
We love to work with people who enjoy developing youth, being socially-conscious and supporting healthy lifestyles for all.  But, sometimes good people are hard to find.  We have current full and part-time openings, particularly in our areas of Early Care/Education and Before/After School Care.  If you know a good person ... please make the introduction!    
Learn More
Artists Show their "Y Story"
In partnership with Summit ArtSpace, the Akron Area Y celebrates our 151-year milestone with a creative exhibit open for LIVE viewing on Saturdays and 24-hour viewing virtually.  
See the Show!
Supporting You Safely--Our Number One Priority
Since reopening in May, we've taken all the precautions to help our members stay healthy and safe in our facilities. We're here for you--no matter what. 
Give this video a watch to see what we're doing--and stop into your local branch to see us in action!
Membership Means More at the Y
Whatever you and your family need to achieve your goals, where there's a Y, there's a way.

State-of-the-Art Fitness Equipment
Includes cardio centers, strength training, spin studios, and free weights.

Swim lessons for kids and adults, lap and family swim, and aqua aerobics classes.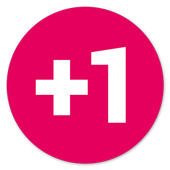 Free Group Fitness Classes
Choose from Toning, Tabata, Boot Camp and more.

Work out or take a class while your kids have fun in a safe environment.
OUR PLEDGE
TO THE COMMUNITY
Our Mission:  To put Christian principles into practice through programs that build healthy spirit, mind, and body for all.