CLEAN. WELCOMING. TOGETHER. 
At the Akron Area YMCA, we are here for you. Our impeccably clean facilities are open and ready to help you meet your goals and find community--whatever that looks like for you. 
Join our community now with a $0 JOIN FEE through February!
COVID-19 Information
Find out what we're doing, what's available and how you can safely get back to your routine...and life.
Show Us your Y Story
Summit ArtSpace is collaborating with the Akron Area YMCA on an art exhibit opening April 9 at Summit ArtSpace.  The Call to Artists is happening NOW, with the deadline of March 20.  
Learn More
VIRTUAL BOOK DISCUSSION
In celebration of Black History Month and as part of the Akron Area YMCAs diversity, equity and inclusion efforts -- we invite the community to read, think about and discuss the book, "America's Original Sin."  Each week, a ZOOM discussion will be recorded.  
LISTEN TO THE ZOOM DISCUSSION EACH WEEEK
JOIN THE RESET CHALLENGE!
2020 was a tough year--join us and over 140 other Y's across the country for a FREE health and fitness challenge.
LEARN MORE HERE
Supporting You Safely--Our Number One Priority
Since reopening in May, we've taken all the precautions to help our members stay healthy and safe in our facilities. We're here for you--no matter what. 
Give this video a watch to see what we're doing--and stop into your local branch to see us in action!
Membership Means More at the Y
Whatever you and your family need to achieve your goals, where there's a Y, there's a way.

State-of-the-Art Fitness Equipment
Includes cardio centers, strength training, spin studios, and free weights.

Swim lessons for kids and adults, lap and family swim, and aqua aerobics classes.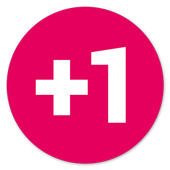 Free Group Fitness Classes
Choose from Toning, Tabata, Boot Camp and more.

Work out or take a class while your kids have fun in a safe environment.
OUR PLEDGE
TO THE COMMUNITY
Our Mission:  To put Christian principles into practice through programs that build healthy spirit, mind, and body for all.