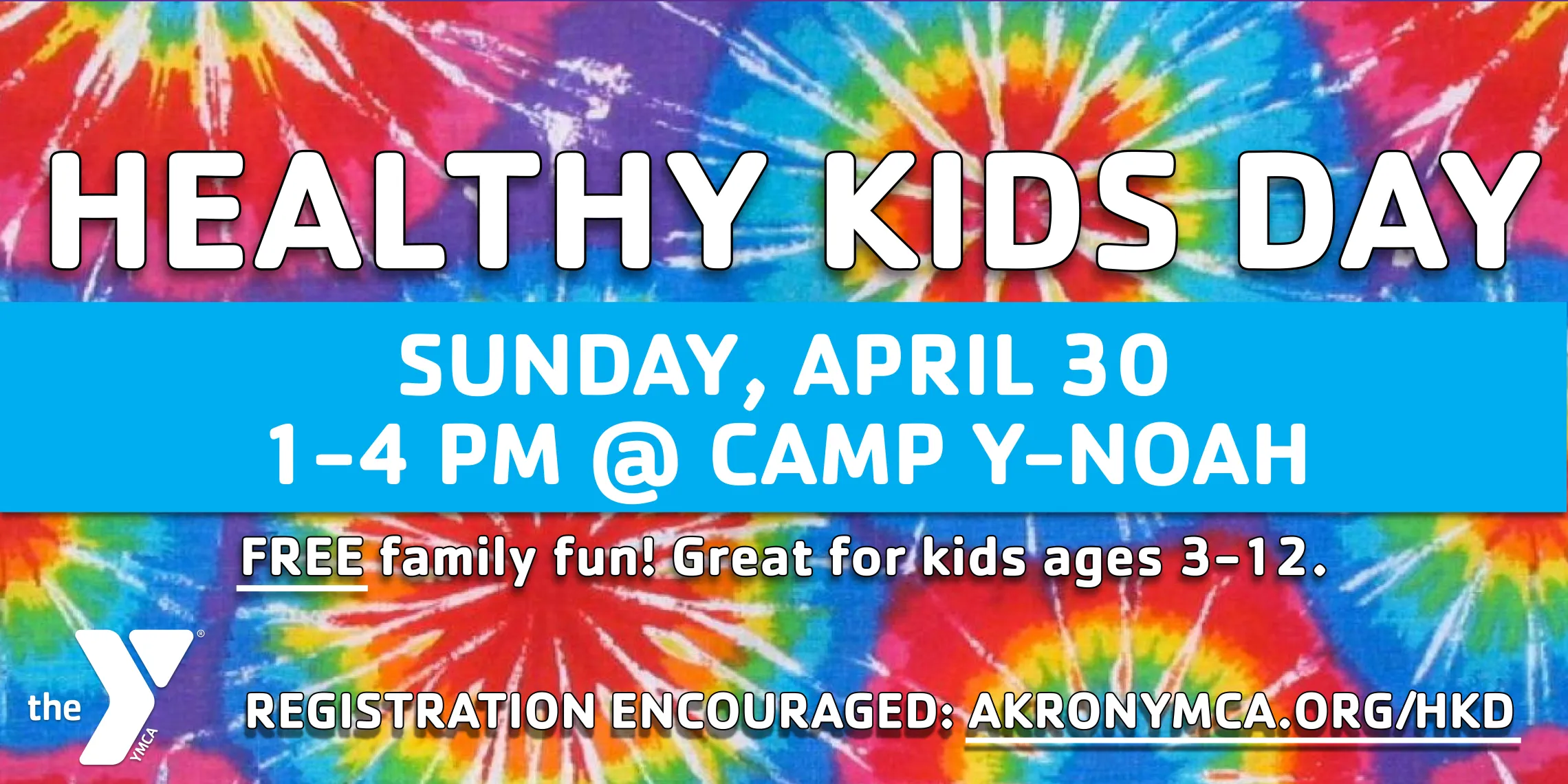 SUNDAY, APRIL 30
from 1-4pm
The Akron Area YMCA is so excited to bring back Healthy Kids Day at Camp Y-Noah! Bring the family out to camp for an afternoon of traditional camp activities, sports, games, face painting, and more. Pet a horse, paddle a canoe, and learn about all of the amazing programs the Akron Area YMCA has to offer. 
This event is FREE and is open to anyone in the community.  It's a perfect afternoon for children 3-12 years of age. 
All children are welcome, but must be accompanied by an adult. 
Camp Y-Noah
815 Mt. Pleasant Rd.
Green, OH 44216
330-896-1964


FEATURED ACTIVITIES: Canoeing, Archery, Petting Zoo, GaGa, Family Scavenger Hunt, Group Exercise Classes, and MORE!
Registration is not required, but is highly encouraged to help us plan for the best possible experience for you and your family.