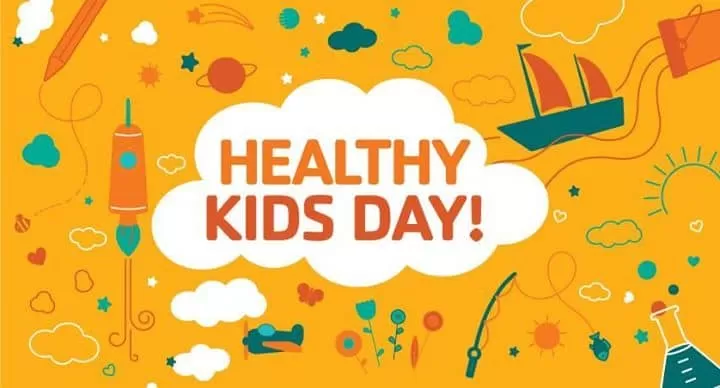 SUNDAY, MAY 1
from 1-3 pm
The Akron Area YMCA is so excited to bring back Healthy Kids Day!
Hosted at our branches, HKD is perfect for the whole family. Come on out and participate in a ton of fun, family-friendly activities.
This event is FREE and is open to anyone in the community.
No RSVP needed, either!
ACTIVITIES INCLUDE: Open Swim, Open Gym, Arts & Crafts, Family Fitness Classes, examples of our Youth Programming, AND a chance to win a FREE, 1-YEAR FAMILY MEMBERSHIP!
All children are welcome, but must be accompanied by an adult. 
Locations hosting Healthy Kids Day:
Green Family YMCA
3800 Massillon Road
Uniontown, Ohio 44685
330-899-9622
FEATURED ACTIVITIES: Family "Beats" Group Exercise Class, Raffle Baskets
Kohl Family YMCA
477 East Market Street
Akron, Ohio 44304
330-434-9622
FEATURED ACTIVITIES: Obstacle Course, Sensory Bins, Scavenger Hunts
Lake Anna YMCA
500 West Hopocan Avenue
Barberton, Ohio 44203
330-745-9622
FEATURED ACTIVITIES: Synchronized Swimming Demonstrations, Sensory Toys, Summa Mobile Clinic 
Riverfront YMCA
544 Broad Blvd.
Cuyahoga Falls, Ohio 44223
330-923-9622
FEATURED ACTIVITIES: Family Dodgeball Games, Rock Wall, Gymnastics

Wadsworth YMCA
623 School Drive
Wadsworth, Ohio 44281
330-334-9622
FEATURED ACTIVITIES: Family Pickleball, Inflatable Obstacle Course
Camp Y-Noah
815 Mt. Pleasant Rd.
Green, OH 44216
330-896-1964
FEATURED ACTIVITIES: Canoeing, Archery, Climbing Tower