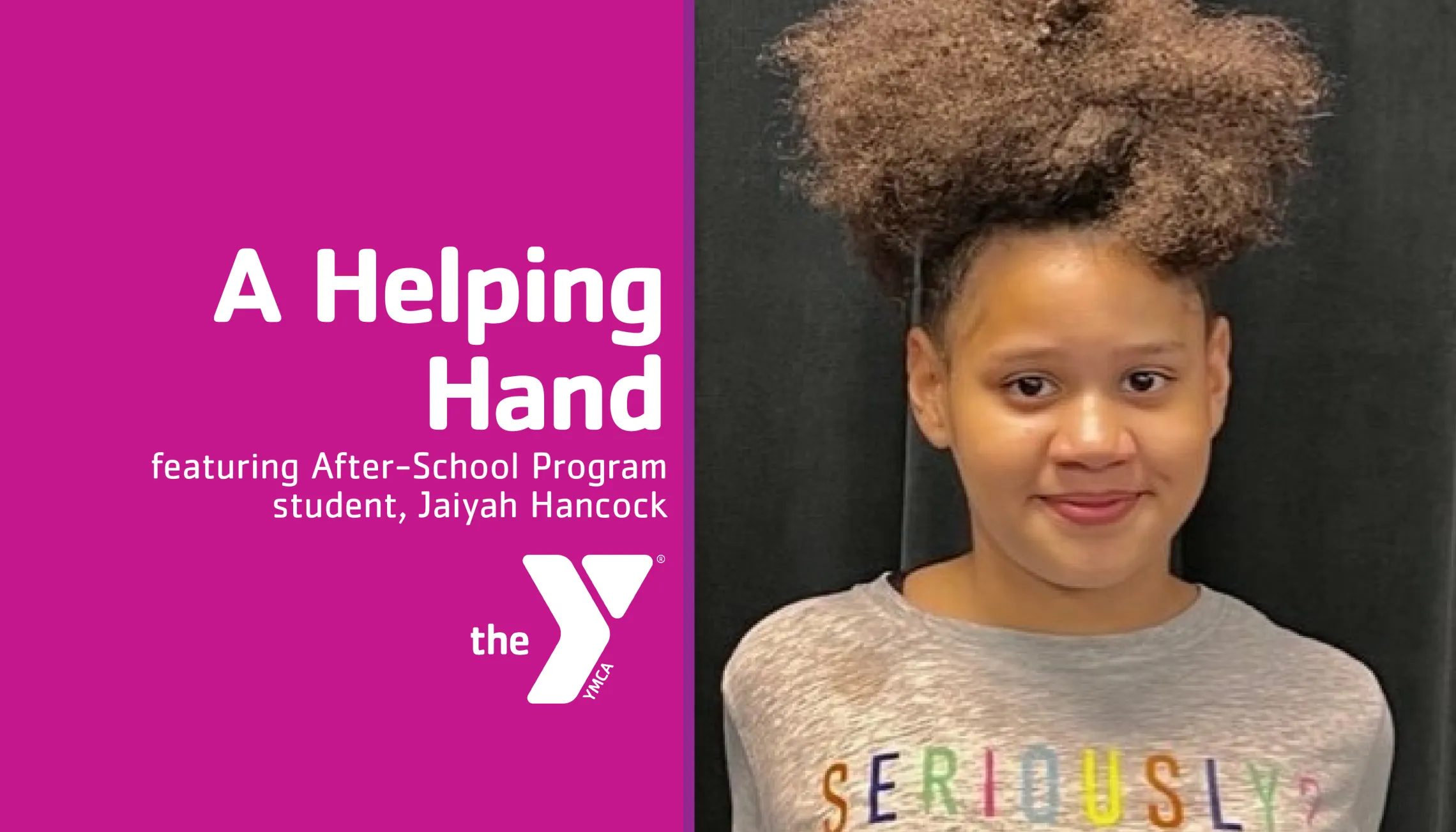 Offering a helping hand is second-nature to Jaiyah Hancock, a student in our After-School program with Akron Public Schools.  The middle child of a blended family, including lots of cousins, Jaiyah's had practice in being selfless and caring.  She's been a big help to her mother and her grandmother, as they all juggle life after the untimely death of Jaiyah's dad. 
Tough life lessons have not tarnished her smile or her spark.  Jaiyah, who enjoys doing gymnastics and art, is a constant inspiration to her teachers and other students who recognize her willingness to be responsible and accountable in all her activities.   In the Y's After-Care program, Jaiyah is quick to assist other students with their homework – especially math – her favorite subject.
When she grows up, Jaiyah wants to be a famous shoe designer.
 "Jaiyah is always so helpful." - La Kecia Neal, Youth Enrichment Director - Kohl Family YMCA