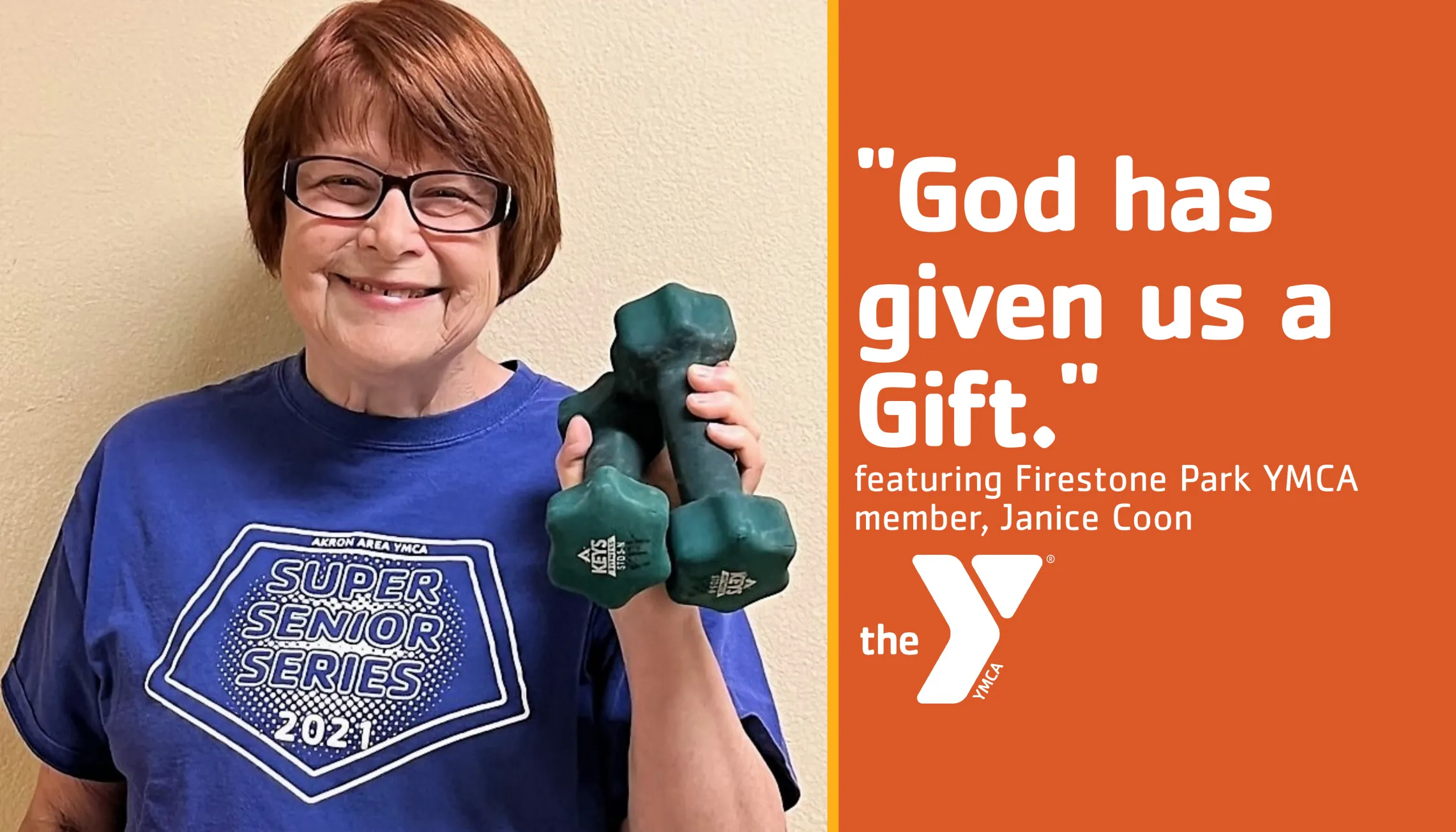 Admittedly, Janice Coon isn't a fan of machine workouts.  Instead, this gregarious lady enjoys group exercise including Silver Sneakers, Zumba and Toning at the Firestone Park facility, described by her as a being a "warm Y."
Twice a week, Janice is raring to go for her classes where she enjoys not only the weights, bands and dancing but the many friendships she's made over the years.   "God has given us a gift through Silver Sneakers," Janice said, only joining the Y after this benefit came into her life.  She said that she was always active but never had the time to really focus on exercise while she was employed as full-time as a hairdresser.  Now, Janice works only 1 day a week, leaving her time to exercise before coming to the Y to have fun and engage in some friendly competition with her daughter through a shared fitness app on each of their watches.  "I love a challenge," she added.
Janice, who weighs her food and writes down her meals, has lost 55 pounds in two years.
"I love to exercise and I love the YMCA."
 - Janice Coon